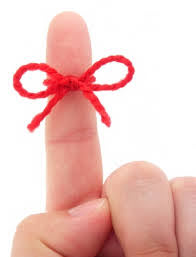 The system can automatically send out messages to members of your troop reminding them of an upcoming event.
You set up these reminders using Event Types.
Once an event type has been configured to send out reminders, a reminder will be sent out for every event of this type.
Select Event Types from the Site Configuration menu. Update an event type and scroll down to the bottom of the page to see the Send Reminder Prior To Event checkbox. Click on that checkbox to see the rest of the parameters for event reminders, as shown below.


Reminders can be set up to go to both email and SMS addresses, or one or the other.
You can send the reminder to:
Everyone
Participants Only (those who have signed up for the event)
Undecideds Only (those who haven't signed up or declined the event)
Participants and Undecideds
You can send a copy of the reminder to the parents of the selected recipients. With this option selected, a reminder going to Participants Only will also go to their parents, even for participants who do not have an e-mail address.
Reminders can be set to go out on the day of the event, one to six days prior to the event, or one to four weeks prior to the event.
The system will begin generating reminders every day at 8:00 AM local time, beginning with the same day reminders for every troop.
SMS reminders will only contain the subject line of the reminder like this:
REMINDER: Camp-o-ree on Friday March 27 at 6:00 PM
This is what an e-mail reminder looks like.

Click on the link below the event name to log on to your site. If you are already logged on this link will take you directly to the calendar detail page for this event.
The schedule and location appear at the top.
If this type of event allows members to sign up, then the current sign up status for each member of the recipient's family will be displayed.
If this event has shifts, then a list of shifts will be displayed. If family members have signed up for a shift their names will appear next to that shift.
If this event has a meal plan or list of scheduled activities, those will appear next.
Finally, if this event offers opportunities to earn requirements for rank advancement or merit badges, those opportunities will be displayed.
Opting Out

Any member of your troop who does not want to receive event reminders may opt out by going to My Stuff → My Personal Information and checking the Don't Send Me Event Reminders checkbox, as shown above.