Go to Money → Account Balances → Individual Accounts to view the current balances for all active troop members.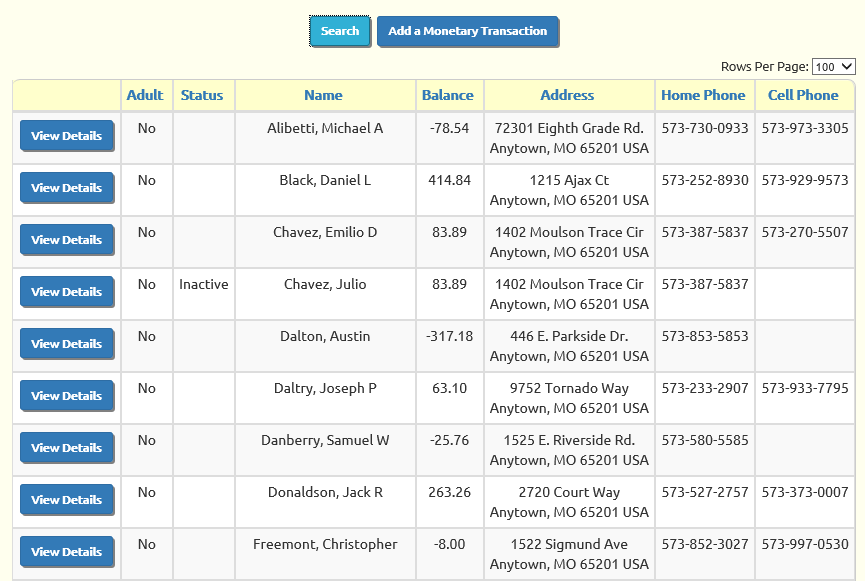 Use the Search button to filter this list.  You can also click on any column heading to sort the list using that column.
Click View Details to view the transaction history for that person.  This will display a page like the one shown below.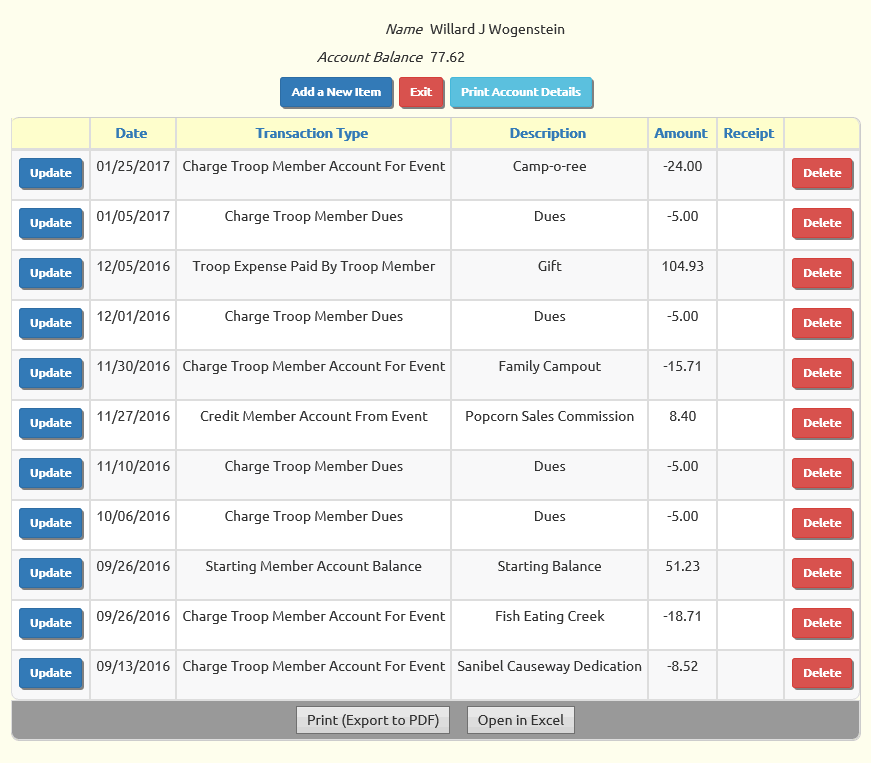 The member's current balance is displayed at the top of the page, followed by a summary of all transactions that affected this account.
Notice that you can update or delete transactions from this list.  You can also add new transactions by clicking Add a New Item.
Click Print Account Details to produce the Individual Account Detail report for this person.
Click the Exit button to return to the previous screen.