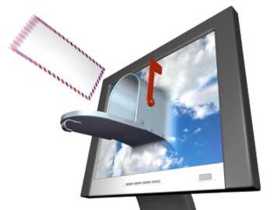 TroopWebHost provides a complete solution for troop communication.
When you enter a scout or an adult into the troop roster, you can enter two e-mail addresses and an SMS address.
When members log on to the troop web site, they can keep their e-mail addresses and SMS address up to date by going to My Personal Information from the My Stuff menu.
By default, all members have the ability to compose an e-mail to be sent to all or some of the other troop members.
E-mails can be pre-addressed to the members of a patrol or a crew, or to everyone who signed up for an event.
You can also define E-Mail Groups and then send e-mails to any one of these groups.
Messages can also be sent to the members of a Dynamic Subgroup.
You do not have to be logged on to your site to send e-mails to your troop. E-Mail Relay Addresses can be used to send messages to your entire troop or the members of dynamic subgroups, from any e-mail client (as long as the sender's address belongs to a member of the troop.)
You can view all of the messages you've ever sent from the site, and all the messages you've ever received from the site, on the troop website.
Adult leaders and site administrators can view all e-mails sent using the troop e-mail system. This will not include messages sent via E-Mail Relay Addresses, which are not logged in TroopWebHost.
Site administrators can configure an Automated Newsletter that will be automatically generated and e-mailed to all troop members on a regular basis.
Site administrators can also configure e-mail settings that control how messages will be sent.
Any questions?