Select Maintain Troop Inventory from the Inventory menu to create and update a list of troop inventory items.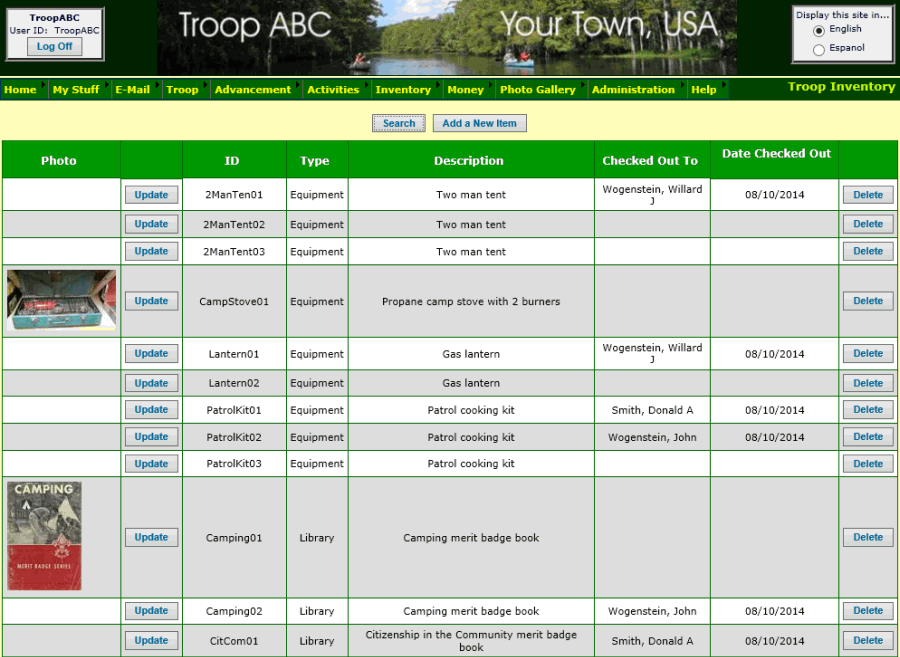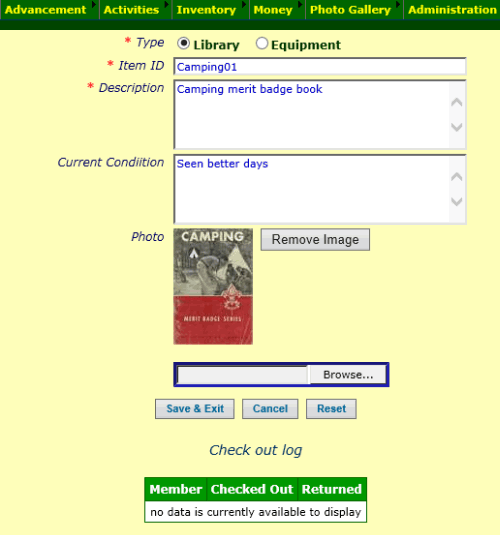 Click Add a New Item to add a library book or piece of troop equipment.
The Item ID must be unique for each inventory item. You cannot have two items with the same Item ID.
You should label each item with its Item ID or write the Item ID directly on the item.
The Description can include the size, color and attributes of the item.
The Condition can describe the current condition of the item and recommendations for repair or disposal.
Two examples are shown at right.
Click Save & Add Another to save this item.