Scouts can see all of the merit badges they've worked on and see which requirements are still outstanding by going to My Stuff → My Merit Badges. They can also indicate requirements that have been completed and request that they be signed off.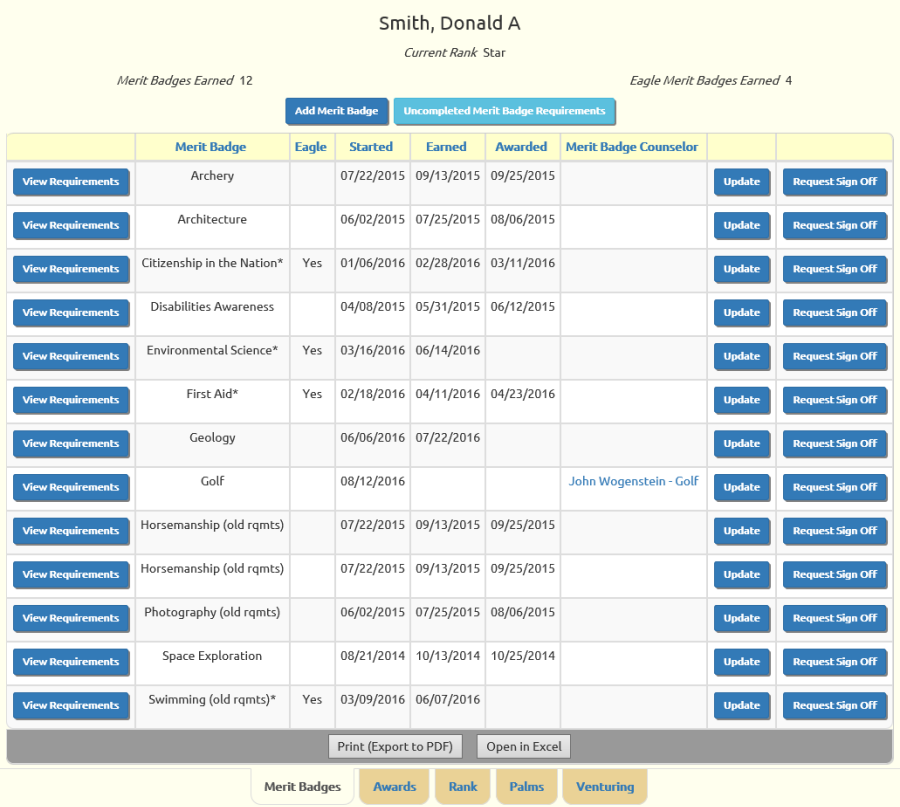 Click the Requirements button to see the requirements for that badge and which ones you've completed.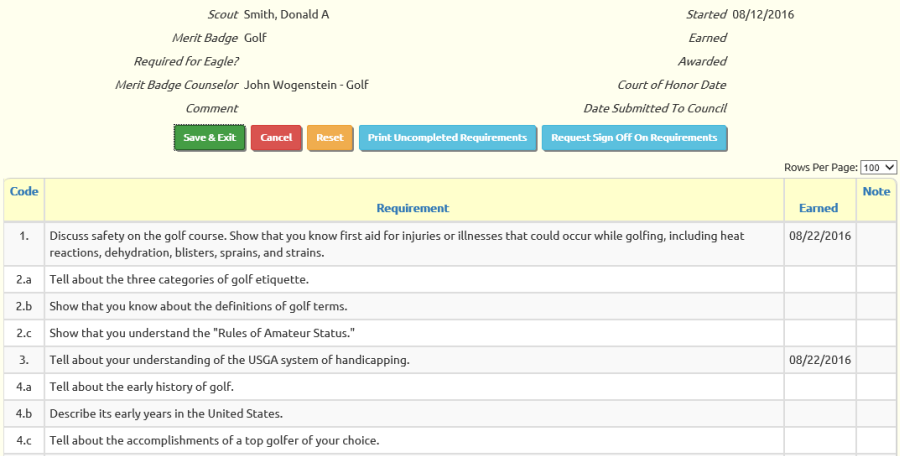 If none of the requirements are marked complete but the Earned date in the upper right corner has a value, then your troop awarded you this badge without signing off individual requirements, or loaded this badge from another system when your troop transitioned to TroopWebHost. This is not a problem and you don't need to worry about these requirements.
If this is a badge you are still working on, note the button to Request Sign Off On Requirements:

Press this button to view a list of outstanding requirements for this merit badge.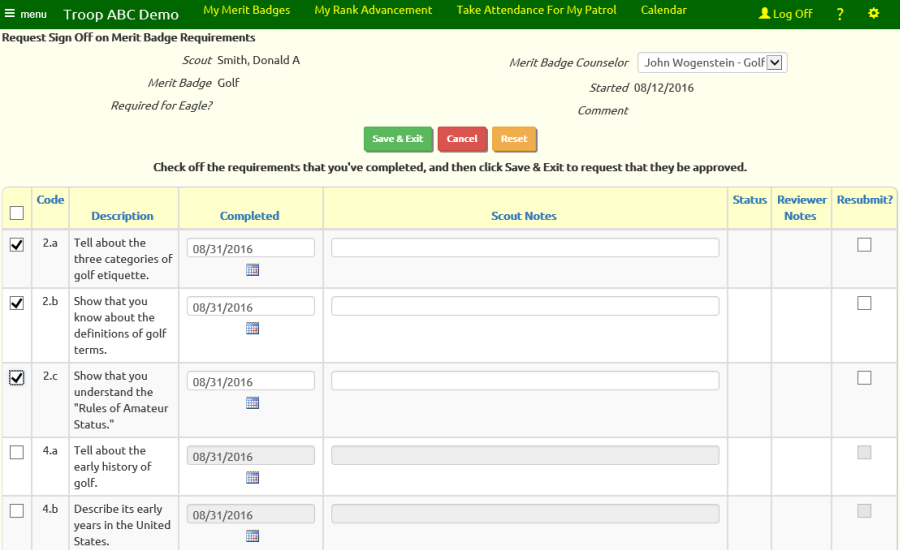 This list only shows the requirements that have not yet been marked complete by your merit badge counselor or advancement leader.
Check off the requirements that you've completed. This will let your advancement leaders know that you are ready to have those requirements signed off.
Click Save & Exit to submit your requests.