Click the Palms tab at the bottom of any of the Rank pages to enter Eagle Palm advancements.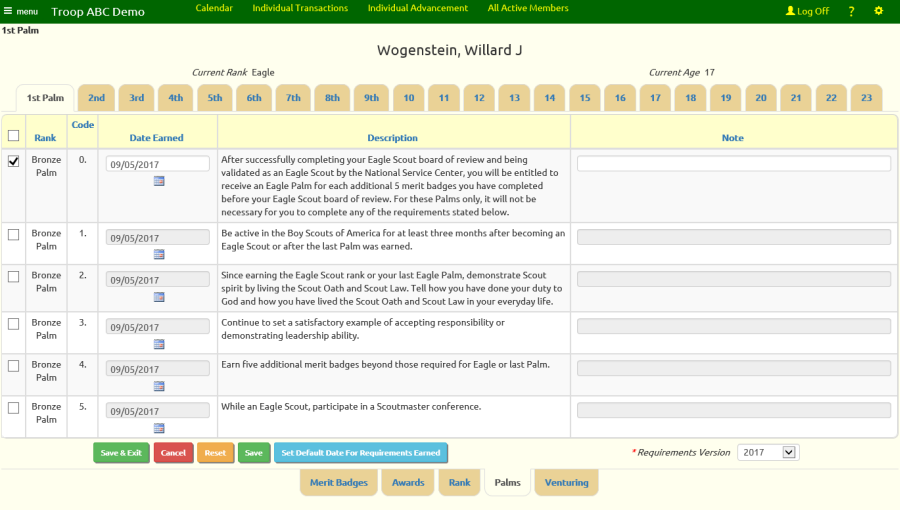 The tabs across the top of this page will display the requirements for all 23 Eagle Palms, starting with the first Bronze Palm.
Click on the checkbox next to each requirement this scout has earned. Once the checkbox is checked, the date field will open up to allow you to enter the date it was earned.
For scouts using the 2017 requirements who earned sufficient merit badges before their Eagle board of review, requirement 0 will cause the palm to be awarded. For scouts who have already earned Eagle, completing requirements 1 through 5 will complete the palm; it is not necessary to mark requirement 0 complete.
The tabs at the bottom of the page will take you to other Advancement sections for this scout:
When you click on any tab the system will save everything you've entered on the current page. You may also click Save or Save & Exit to save your work.