Click the Merit Badges button from the Individual Advancement summary page to maintain a scout's rank advancement, as shown below.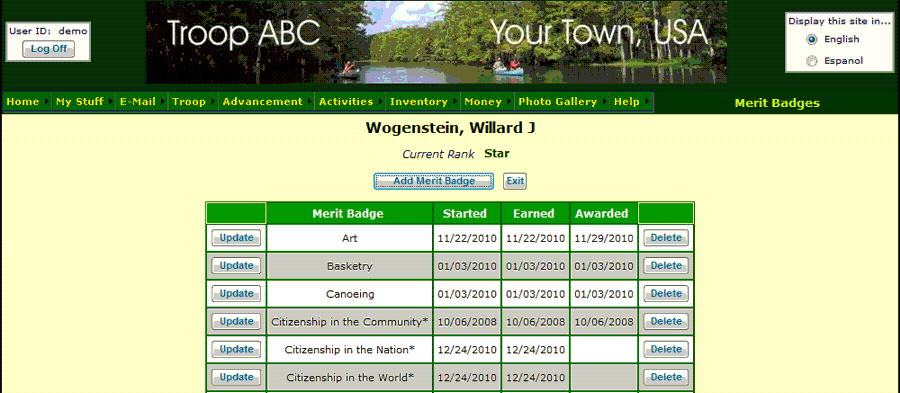 This page shows all merit badges that have been earned by this scout. It also shows merit badges this scout has begun.
Scouts can add merit badges they've started from the My Stuff menu, but they cannot enter the completion of any requirements.


To enter a new merit badge for this scout, click the Add Merit Badge button. This will take you to the page shown at right.
Select the merit badge from the drop down list. The Started date will default to today; change it to the date this scout began work on the badge.
Then press Continue. The screen will redisplay with all of the requirements for this badge, as shown below.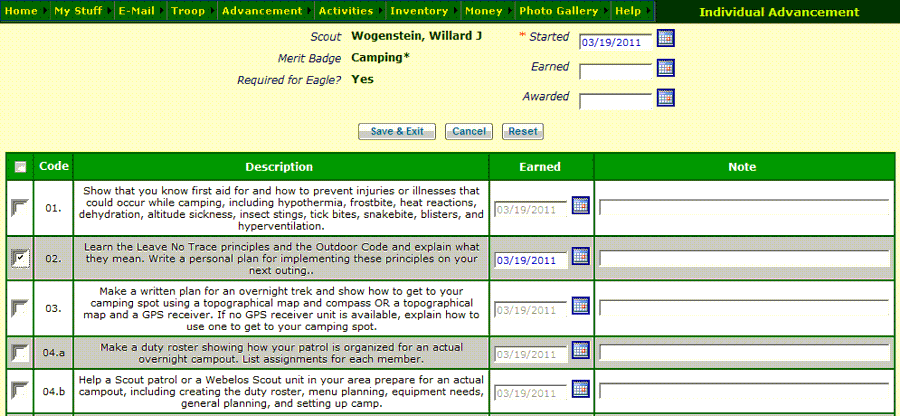 Click in the checkbox next to a requirement to indicate that this scout has completed the requirement.
The Earned date will default to the current date. You may change this to the date the requirement was actually completed.
The Note allows you to enter additional information about this requirement.
Click the Save & Exit button to save your work.