Scouts can earn credit for camping nights, service hours, hiking miles, and other types of activity that they did outside regular troop events.
These credits can be entered from the Rank Summary page of Individual Advancement.
You can view all of these credits from the page shown below. To get to this page, select Credit For Other Activity from the Maintain Advancement submenu on the Advancement menu.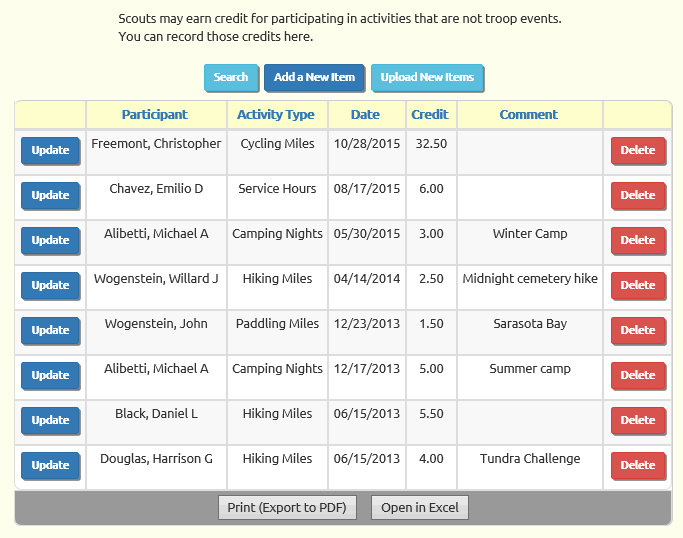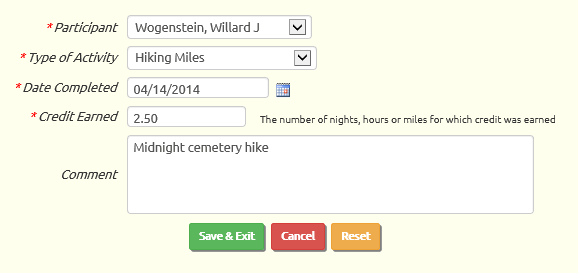 You can also add credits from this page, by clicking on the Add a New Item button.
This will bring up a page, shown at right, which will allow you to select the troop member and the type of activity, then enter the date of the event and the number of credits earned.
Click Save & Exit to save your work.
You can also upload activity credits from a CSV file by clicking the Upload New Items button on the first page.
This will bring you to the page shown below.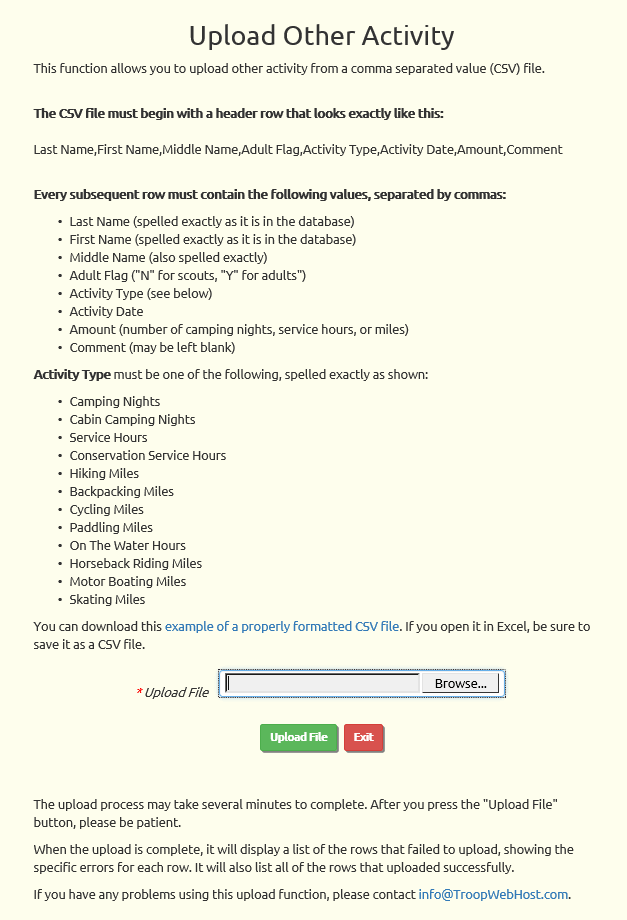 This page allows you to upload other activity credits from a CSV file.
It provides instructions for creating the file.
It also has a sample CSV file that you can download.
Select the file you wish to upload, then click the Upload File button to continue.
After the upload completes, it will display a confirmation of the rows that successfully uploaded.
It will also display any rows that failed to upload, with the specific errors that were found.
If a person already has an activity of that type on that date, the system will reject it as a duplicate. This allows you to upload the same file multiple times without creating duplicate entries.
The Exit button will return you to the list of credits for other activities.