Those members of your troop who have the Adult Leader or Site Administrator roles will be able to view all e-mails sent using the troop e-mail system.
Select View All E-Mail from the E-Mail menu to see a page like the one shown below.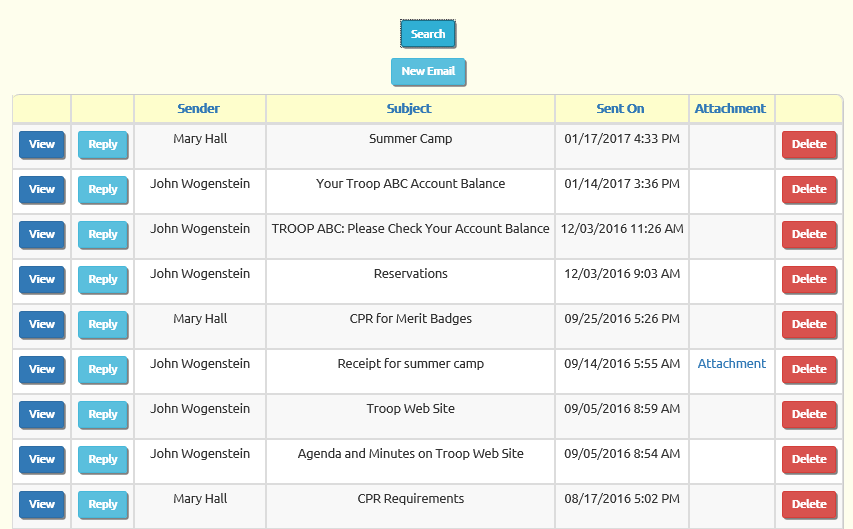 Click the View button to see the details of the e-mail, including a list of the recipients.
Click the Reply button to compose an e-mail to the sender and the recipients.
Click the Delete button to delete an e-mail that you have sent. This will not retrieve the e-mail from the recipients, but it will remove it from the troop database.