You can let the troop know that you plan to attend a future event by going to My Stuff → Sign Up → Sign-Up For Events.
This will display all of the events which allow sign-up that are on the calendar in the days ahead, as shown below.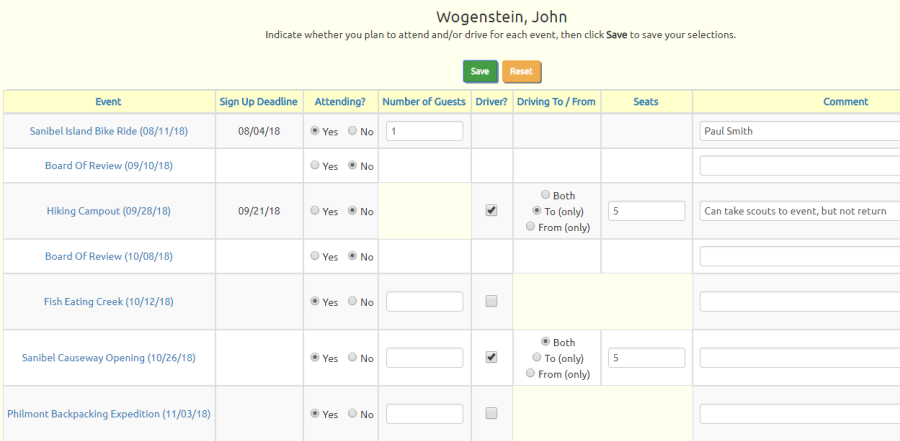 Click on the Yes button next to each event you plan to attend.  Click the No button next to the ones you do not plan to attend.
If this event allows guests, you may enter the number of guests you plan to bring in the box provided. You may wish to enter the names of your guests in the Comment field.
If you are an adult who plans to drive, you can indicate that by checking the box in the column labeled Driver? You will then be asked if you are driving both to and from the event, and the number of seats in your vehicle.&nbsp The number of seats will default to the number you provided on the My Personal Information page.
The Comment can also be used to note any special situations like "Need to leave early due to family commitment."
Be sure to press the Save button to save your work!  The system will redisplay this page.