Select Upload & Maintain Photos from the Photo Gallery menu to upload photos from recent troop events.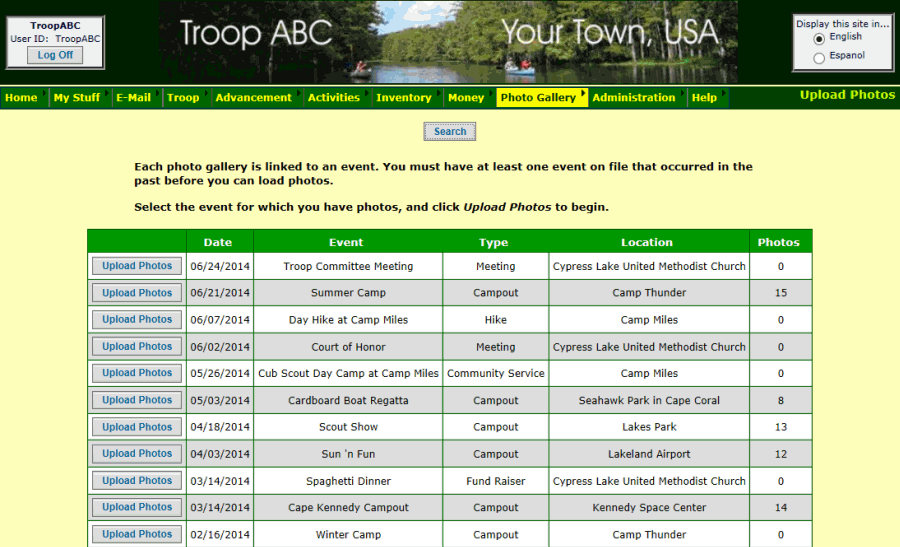 Photos must be associated with an event.  Select your Event and click Upload Photos.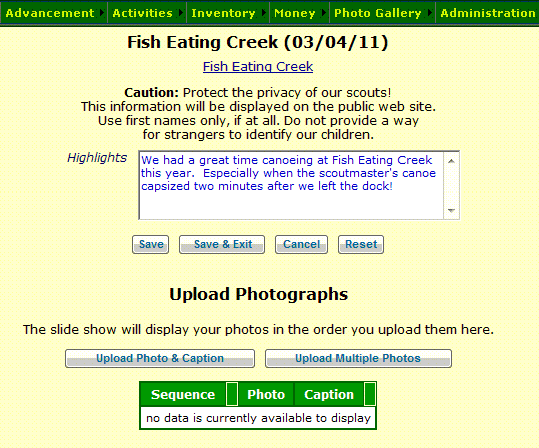 Write a brief summary of the event in Highlights.  This description will be displayed in the Photo Gallery.
Click Save to save your work.
You can either upload photos one at a time, with the option of writing a caption for each one, or you can upload a group of photos with no captions.
Click Upload Multiple Photos for the fastest approach to uploading photos to your site.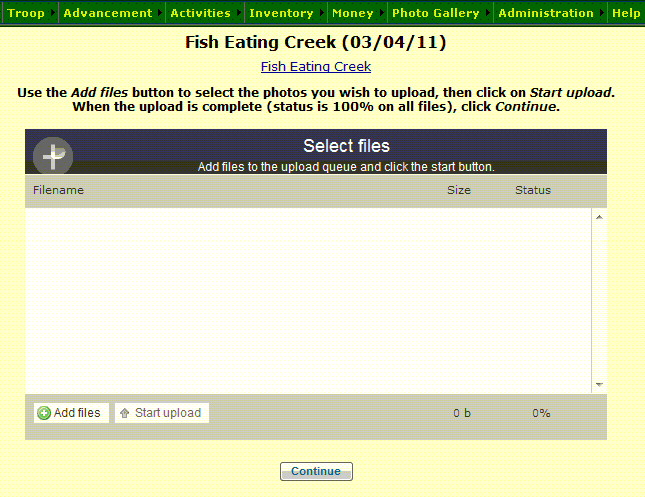 Click Add Files to select a group of files to upload.
A list of files should appear in the body of this page, as shown in the next example.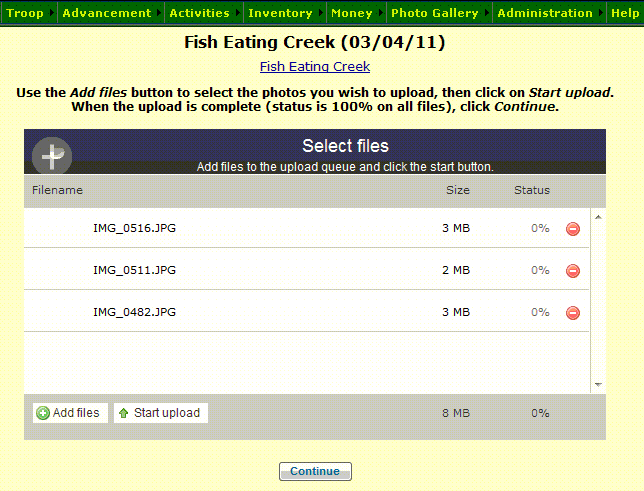 Once your files appear in the list, as shown at right, you can click on Start Upload to upload the images to your website.
You should see the Status change to 100% as each photo is completed.
When they have all transferred click the Continue button to return to the previous page.