Assuming you've completed all of the preliminary work outlined in the previous pages of this chapter, you are now ready to produce the Journey To Excellence report.
Please go to Membership → Journey To Excellence.  Click Add a New Item to create a new JTE report, or update an existing report.
If you add a new report you will see a page like this: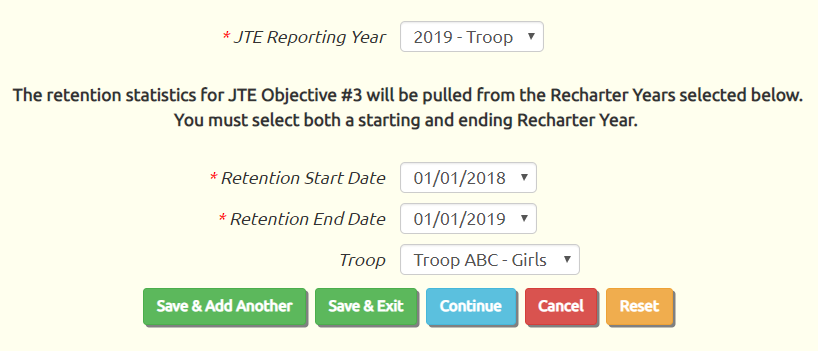 Select the reporting year from the first drop down box.
The Retention Start Date is the beginning of the previous year's recharter.
The Retention End Date is the beginning of the current year's recharter.  If your charter year ends on December 31, this will be the recharter that occurred at the beginning of the year for which you are producing the JTE;  if your charter year ends in any other month, this will be the recharter that occurred within this calendar year.
If you are using one TroopWebHost site to manage both a boy troop and a girl troop, you will see an additonal drop down box to select the troop for which you wish to produce this report.
Click Continue to save these selections and proceed to the next page.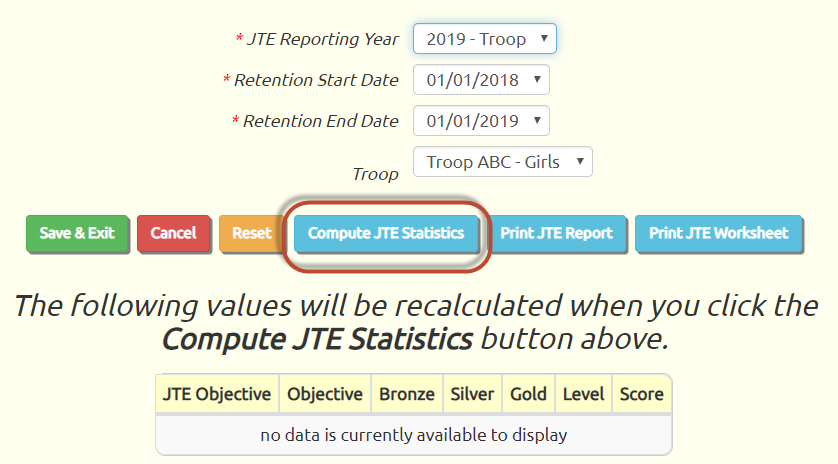 Click the Compute JTE Statistics button to generate the data for this report.  Those results will then be displayed on the lower portion of the page.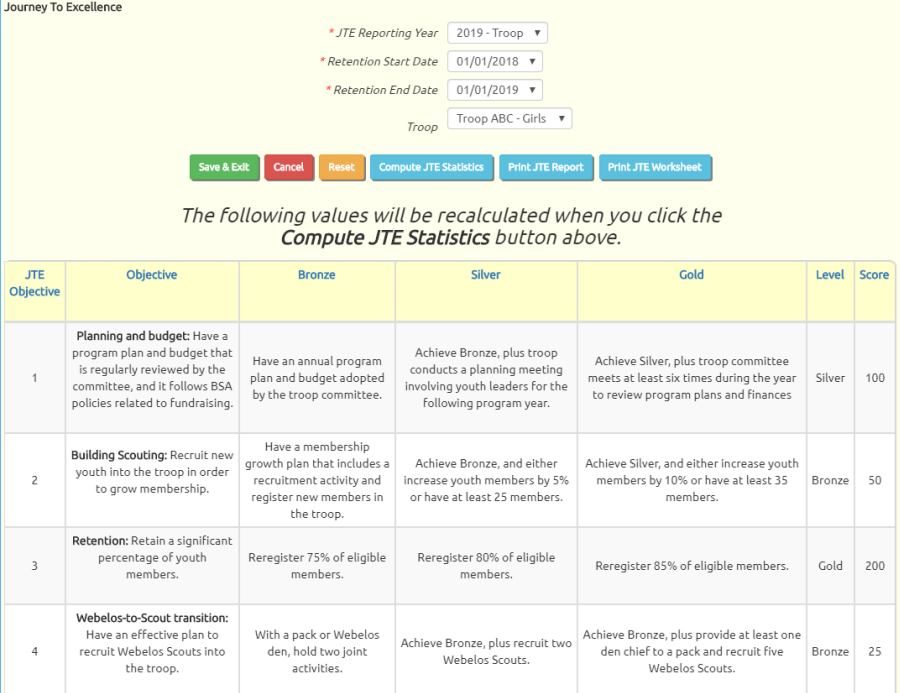 You can - and should - click Compute JTE Statistics again whenever any of the underlying data for this report has changed.
Then click Print JTE Report to produce the report shown below.