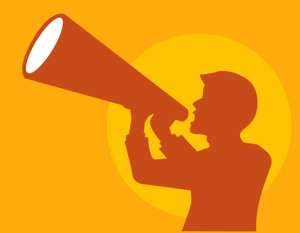 The right side of your home page will display current Announcements that you have entered into the system.
Announcements will also be included in the Automated Newsletter that can be e-mailed to your troop on a regular basis.
Announcements always have a starting date and an ending date. An announcement will only be displayed on your home page or included in the newsletter during that period.
To create an announcement go to Home → Maintain Announcements.
Then click on the Add An Item button.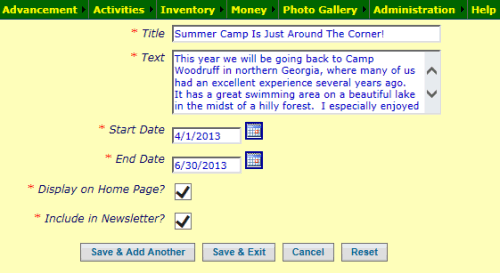 This is the screen that you will use to create an announcement.
The Title will be displayed as a heading in bold-face characters and the Text in regular characters.
The Start Date is when you want the system to begin displaying this announcement; the End Date is when you want it to stop.
You can control where the announcement appears by checking or unchecking these options:
Display on Home Page will cause this announcement to appear on the Home Page.
Include in Newsletter will cause this announcement to appear in the Automated Newsletter.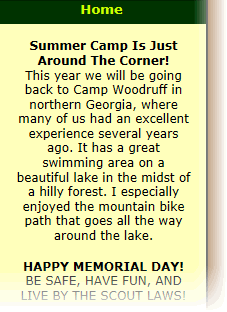 This is how this announcement would be displayed on the Home page. It would only be displayed between April 1 and June 30.