You can add and update the types of awards that can be earned by members of your troop.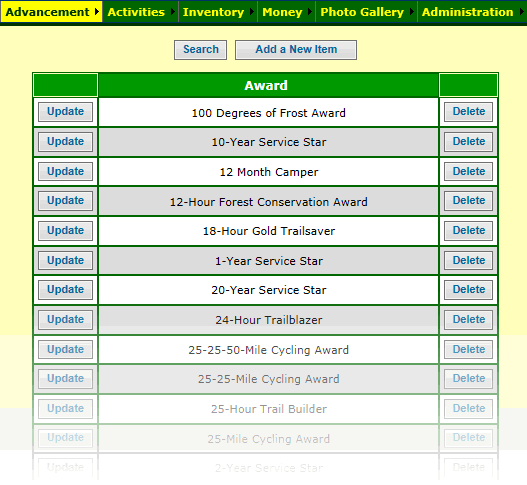 From the Site Configuration menu, select Special Awards.
This will display a list of award types, as shown at right.
Click Add a New Item to add a new award to this list.


Enter the name of the award.
If you do not want to enter the requirements for this award, click Save & Exit.
If you do want to add the requirements, click Add Requirement.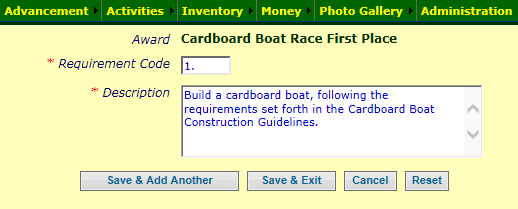 The Requirement Code is the number of the requirement. In some cases, a requirement will have sub-requirements that each have a letter assigned; in that case, enter the number and letter, separated by a period, like this: "1.a".
The system will always sort the requirements for an award on Requirement Code.
The Description should be the full text of this requirement.
Click Save & Exit to save this requirement.

From this list you can update or delete individual requirements.
Click Save & Exit to return to the list of award types.