Disable Menu Items lets you remove selected menu items from everyone's menu - including yours.  It is only available to users with the Site Administrator role or roles that have been assigned the Maintain Site Configuration task.
To get to this page, go to Administration → Menu Configuration → Disable Menu Items.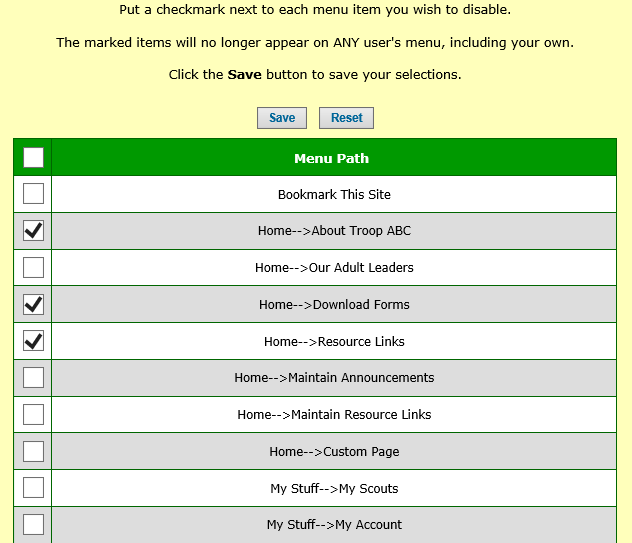 This page displays all of the menu items in your troop's site, with these exceptions:
Upper level menu items, which are used to access a lower level menu (like "My Stuff")
The Home page (you can't remove the Home page!)
The Disable Menu Items page (the page you're on right now)
Put a checkmark in the box next to any item you want to remove from your menus.
Then click Save to save your changes.
This affects the menus of all users, including users with site administrator privileges.
If you want to restore a menu item, remove the checkmark and click Save again.