You can add and update awards for individual scouts from the Individual Advancement page.
But you can also display a list of awards for all scouts in your troop by selecting Special Awards - Scouts from the Maintain Advancement submenu on the Advancement menu.
This page allows to maintain awards for individual scouts. It also allows you to quickly enter an award that was earned by a group of scouts.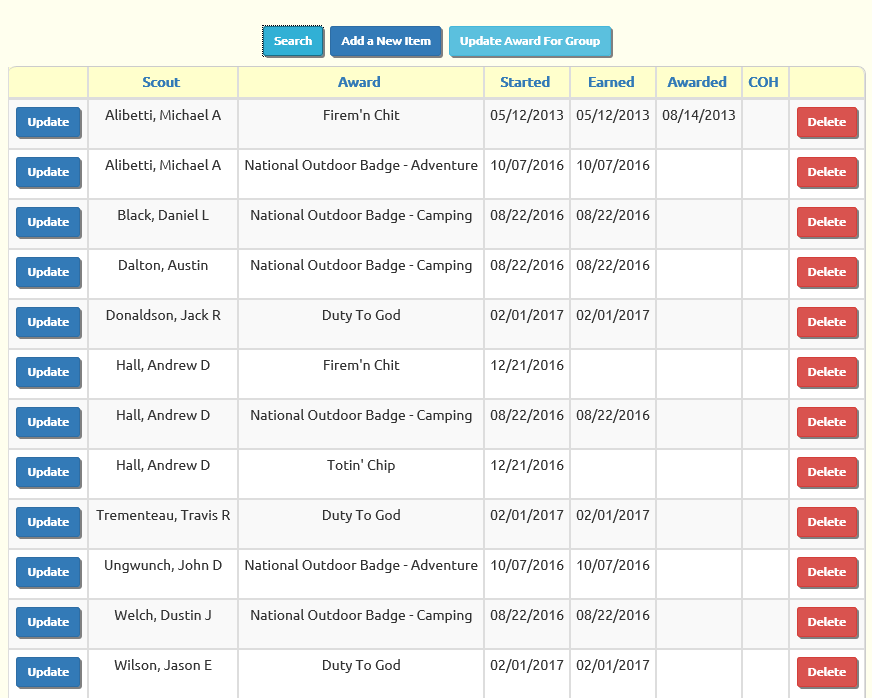 Use the Search button to filter the list for a particular award or scout.
Note: if you can't find the award you're looking for, you can add it from the Special Awards page on the Site Configuration menu.
The Add and Update buttons will take you to a page where you can manage one award for one scout, as shown below. If requirements have been defined for the award, you can sign off individual requirements. Or you can ignore the requirements and simply mark the award completed by entering the Date Earned.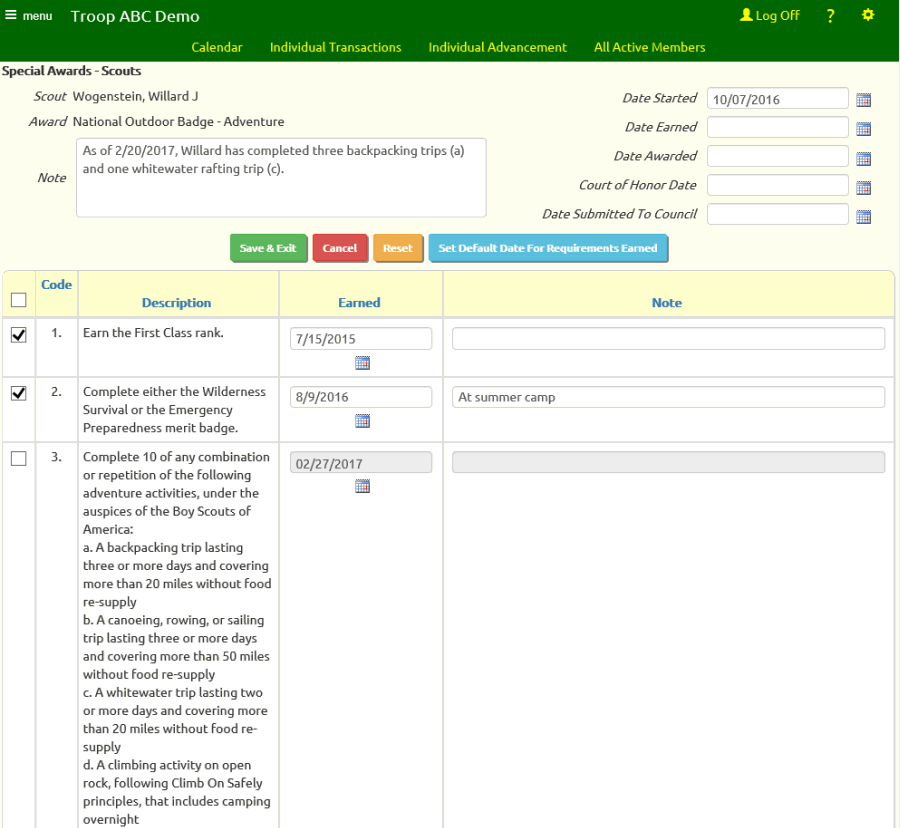 Click Update Award For Group on the main page to enter an award for a group of scouts.
This will take you to a page that lists all available awards as shown at right. Use the Search button to quickly find the award you are interested in.
Once you've found the award, click the Update button on that row to update the status for all of your scouts on that award, as shown below.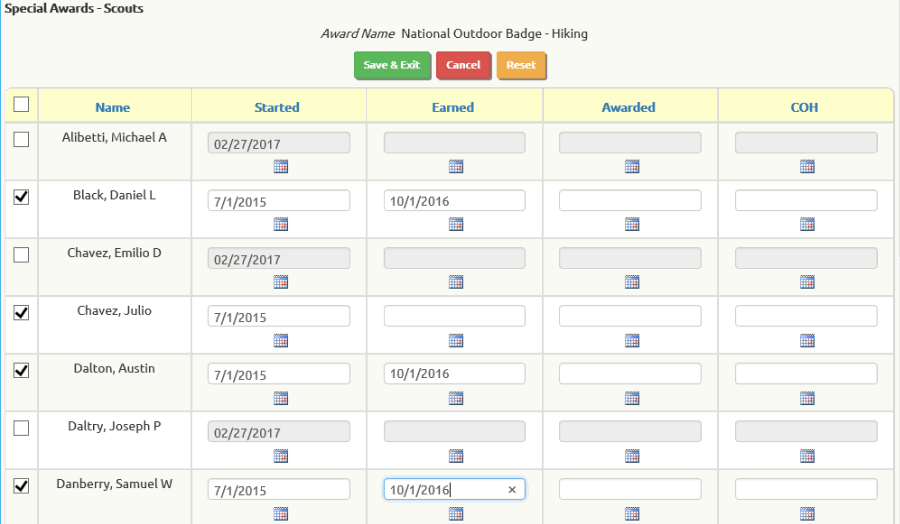 Click the checkbox in front of a scout's name to indicate he is working on this award.
Enter the date he started the award. If he has completed the award, enter the completion date in the Date Earned column.
Use your browser's Copy and Paste function to quickly fill in the dates for scouts who completed the badge on the same day.
Be sure to click Save & Exit to save your work!