From time to time, you may want to poll your members on a topic of importance to the troop, like where to go to summer camp next year, or whether to set aside troop funds for the next Philmonth trek.  Surveys offer an excellent way to ask questions like this and let everyone cast their vote.
To create a survey, go to Home → Maintain Surveys.
Click Add a New Item to add a survey.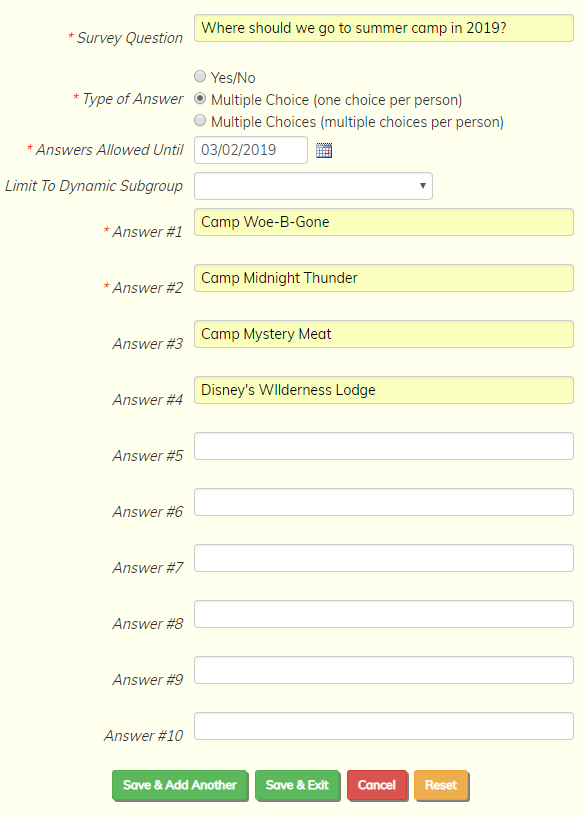 Enter the question to be posed in the first field.

The Type of Answer can be:
Yes / No
Multiple Choice, with each member only allowed to vote for one answer
Multiple Choice, with each member allowed to vote for as many answers as they wish

Surveys may be limited to the members of a dynamic subgroup by selecting that group from the list.

You must enter at least two possible answers for each survey question.

Click Save & Exit to save this survey.


Click the Update button to update an existing survey.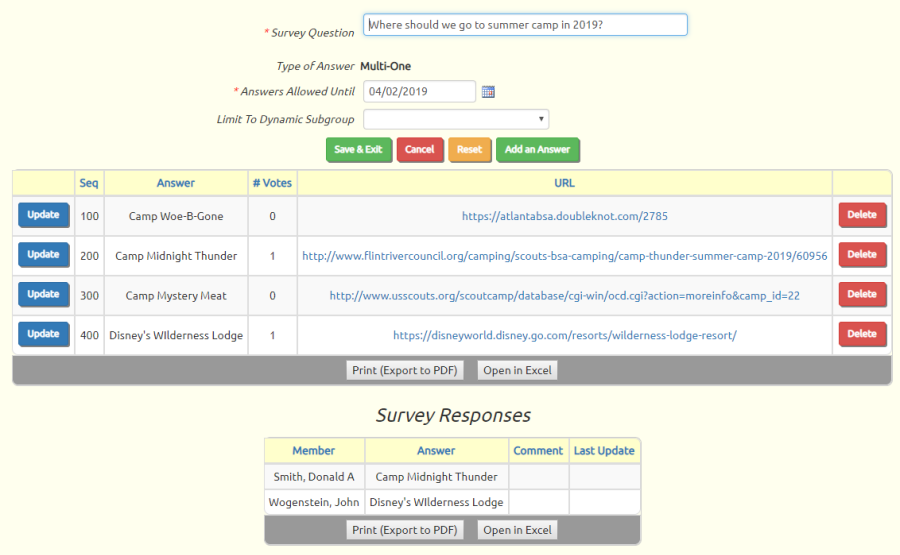 You can see how many votes each question has received in the first grid.
The second grid shows you the individual votes, along with any comments they've entered.
You can update individual answers to add a URL for that answer.  This URL could be a link to relevant information for that answer, such as a summer camp's website.
Display Survey Questions On Your Home Page
You can display the currently open survey questions on your Home Page or any custom page by adding the "Surveys" widget to that page.
Go to the page where you want to add the survey widget and select Edit This Page from the Tools menu, as shown here.
Click on a

  button to add a section in the desired location.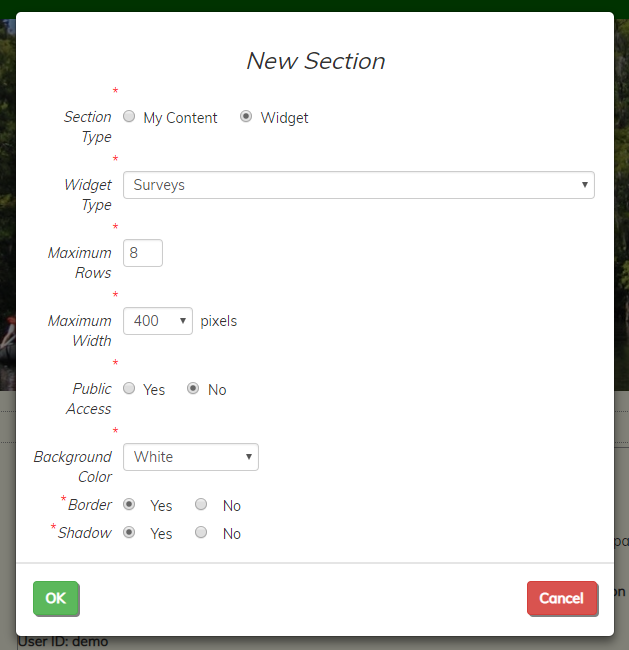 Select a Section Type of "Widget", then choose "Surveys" from the list of available widgets.
We recommend that you set Public Access to No, since only members can vote on survey questions.
Set the Background Color, Border, and Shadow as desired to highlight this section.
Click OK to save your new widget.
The Surveys widget will only display when there are open survey questions.