The Board Of Review report summarizes a scout's achievements for his next rank in preparation for his board of review.
You can create this report by clicking the Board of Review Report button on the Rank Summary page, as shown below.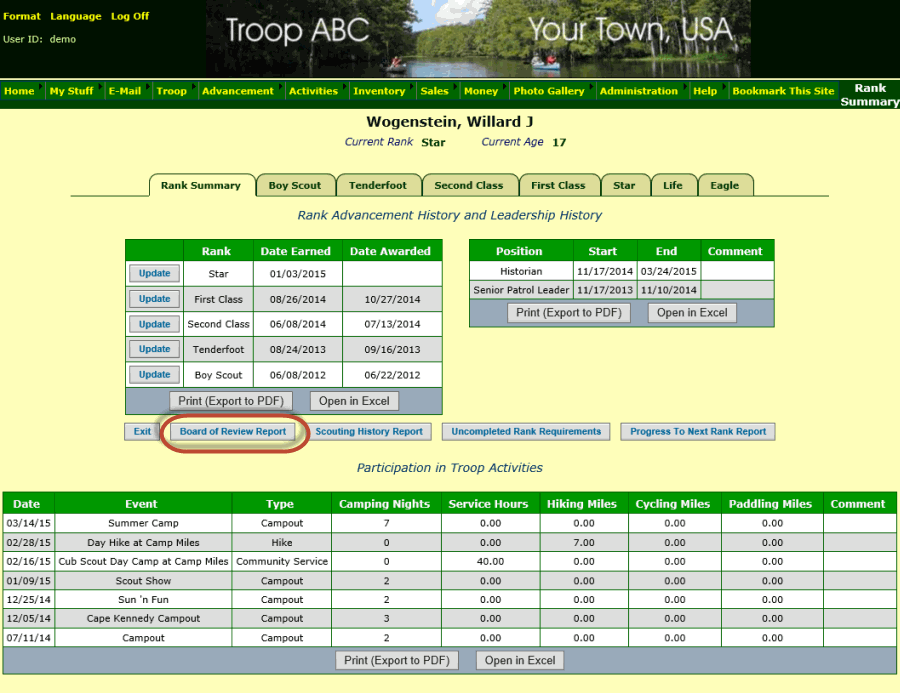 This report includes a summary of past rank advancement, all merit badges earned and in progress, leadership positions held (Star, Life, and Eagle only), and the completion dates of all requirements for the next rank.
Spaces are provided at the bottom of the report for the Board of Review members to sign.