The Update All functions allow you to update the same information on a group of records in one operation.
Update All...Inactive Alumni displays all of your inactive members and allows you to designate those who are considered to be alumni.
Alumni members can be included in a dynamic subgroup, which allows you to send them e-mail and include them in events.
Select Inactive Alumni from the Update All submenu on the Membership menu to see a page like the one shown below.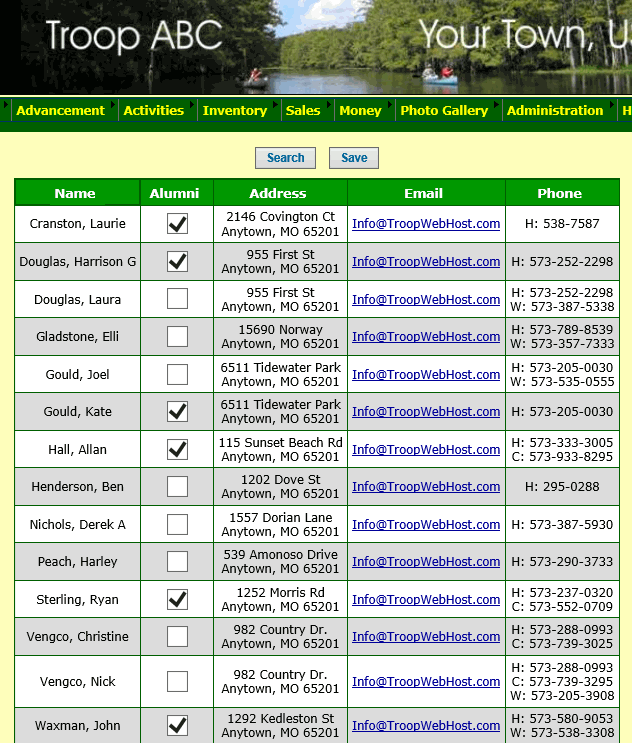 Click the Alumni checkbox next to each inactive member who is an alumni of the troop.
Then click the Save button to save your work.