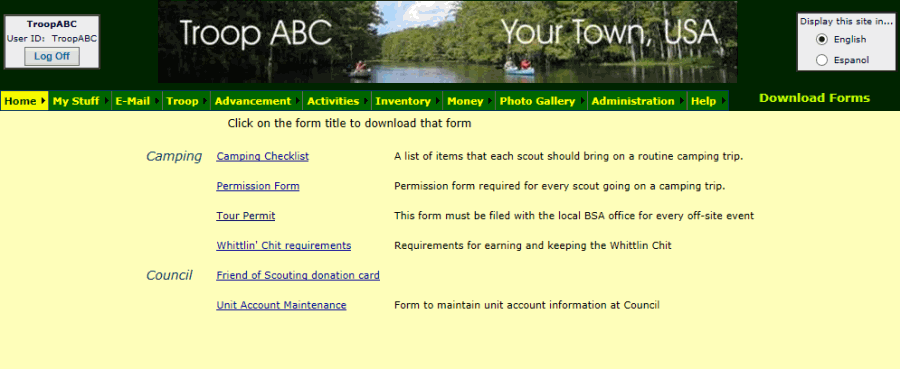 The Forms & Documents page on the Resources menu allows visitors to download forms and documents used by your unit, such as the new scout registration form or camping permission slips.
This can include links to forms that are on other websites, such as your area council.
After you log on it will display other documents that you have limited to troop members or adult leaders.
Click on the title of the form to open that document on your computer.
You can add forms to your site by going to Resources → Maintain Forms & Documents.