Prizes give your scouts additional incentive to achieve a high level of sales.
Prizes are an optional feature of a sales campaign.  Each sales campaign can have any number of prizes defined.
Prizes can be added from within the sales campaign by clicking on the Prizes tab.
Or you can maintain a list of all prizes by going to Sales → Maintain Sales Campaings → Prizes, as shown below.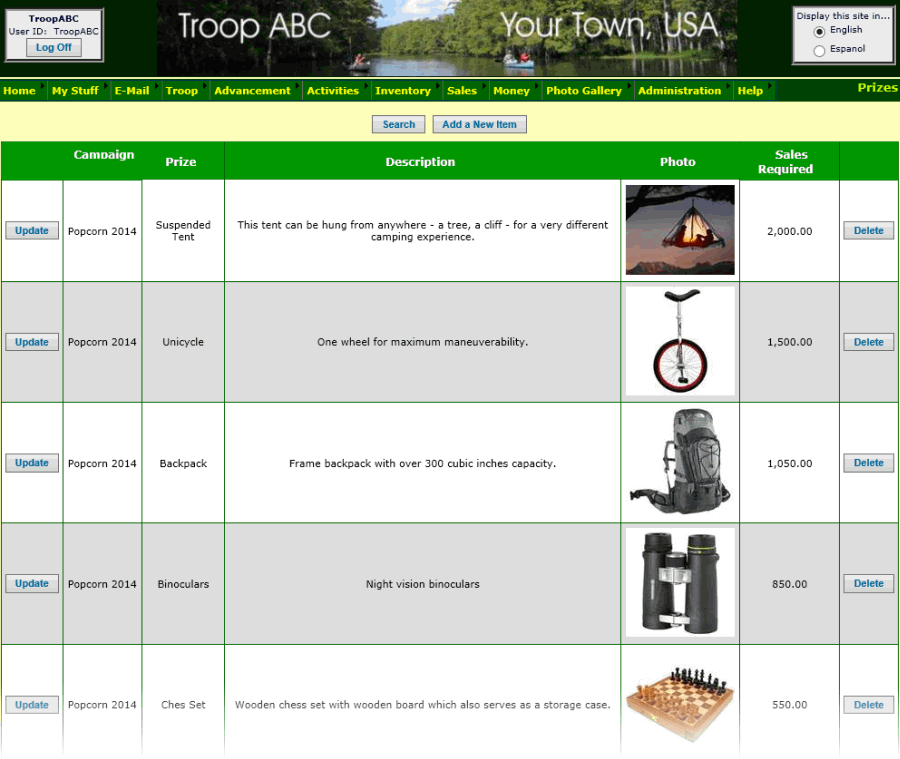 Click Add a New Item to add a new prize for this campaign.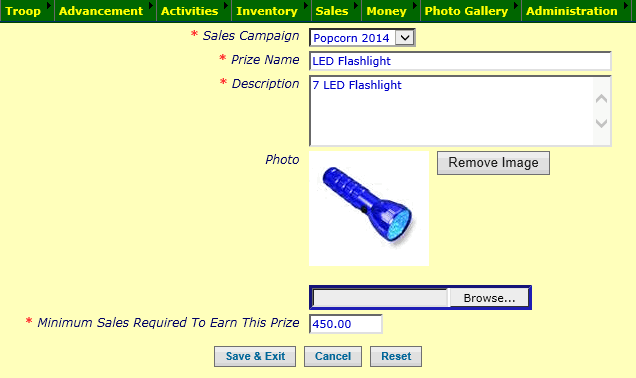 The Prize Name will display when the scout is selecting his intended prize.
The Description will also display on that list.  It should provide the details about this prize.
The Description will only appear if the user clicks on a link when on the order form; this will display a page describing this item, which includes the lengthier description.
The Photo is optional, but highly recommended to add to the appeal.
The Minimum Sales Required to Earn This Prize is the number of dollars worth of orders a scout must sell to earn this prize.
Click Save & Exit to save your work, or Save and Add Another to add the next item to this campaign.