The Income tab is where you plan your income for the fiscal year.
This is the fourth tab on the Budget page reached from Money → Fiscal Years & Budgets.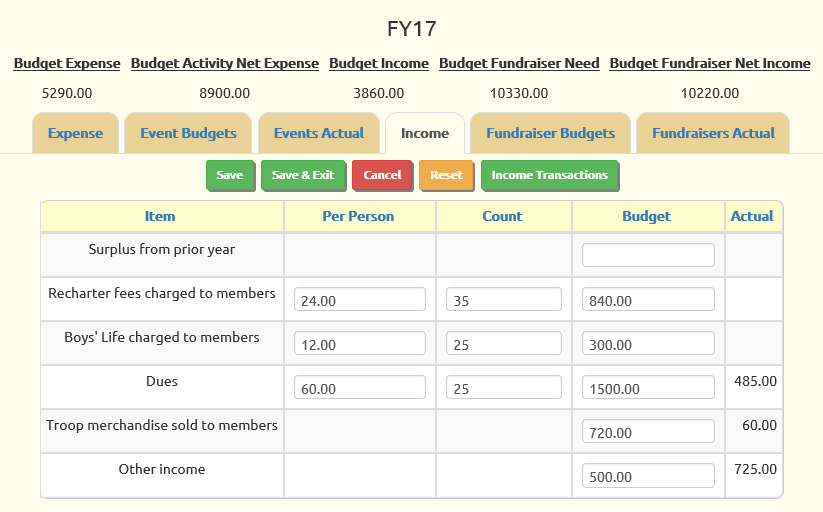 This tab displays all of the income budget items that are not linked to fundraising events, as determined by the settings in the budget template.
If the budget item is configured for "per person" computation, you will be able to enter a per person amount and count on that row, and the system will compute the total budget.
For other items you can just enter the total budget amount.
To save your changes on any of the tabs in this page, you can:
Click Save
Click Save & Exit
Click on another tab
The Actual column displays the total of all transactions that are assigned to this budget item whose transaction dates fall within this fiscal year.
You can assign the budget item for transactions by pressing the Income Transactions button.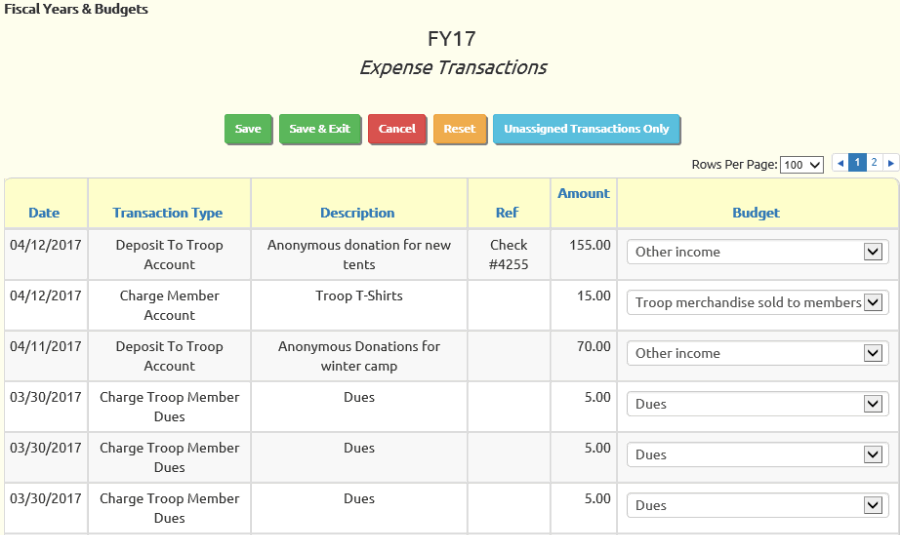 This will display all of the income transactions for this fiscal year that are not associated with fundraising events. Use the drop down list in the budget column to select the budget item for each transaction.
Click Unassigned Transactions Only for an easy way to set the budget items for old transactions which were entered without this information.