One key aspect of Journey To Excellence is adult leadership training. To earn the Gold level for the "Trained Leadership" objective, your scoutmaster, 60% of your assistant scoutmasters, and 66% of your committee members must have completed the required training for their respective positions.
You can track this completion on their adult leadership records.
To do this, please go to Membership → Leadership → Adult Leadership. Find the record for a leader who has completed all of his/her training, and update that record as shown below: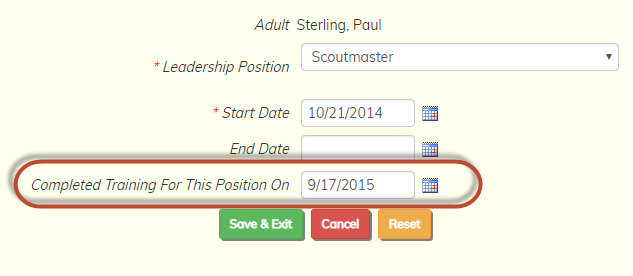 Enter the date this person completed the required training for this position, then click Save & Exit.
This needs to be done for all of your leaders who have completed the required training for the following positions:
Scoutmaster
Assistant Scoutmaster
Committee Member