YouTube™ makes it easy to share videos that you've uploaded to their site.
Once you've added your video to YouTube, click on the Share link which you see circled in red in this image.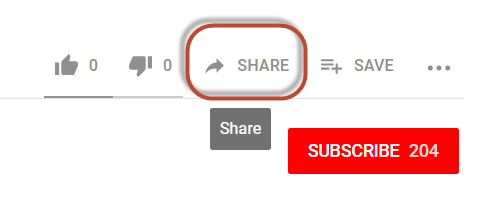 This will open up a new section on the page that contains this section:

Click the "Embed" link, circled above, to view the code that you need to copy, as shown here:
Click the "Copy" link, as circled above, to copy the code into your computer's clipboard. 
Select Maintain Video Links from the Photo Gallery menu to add this video to your Video Gallery.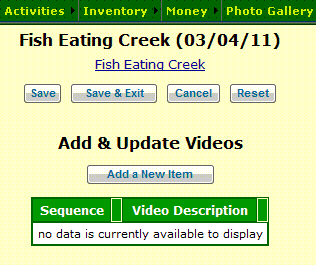 Videos must be associated with an event.  Select your Event and click Upload Photos.
You should see a page like the one shown at right.
Click Add a New Item to create a link to your YouTube video.


Write a brief description of this video in the Caption box.  This will be displayed in the Video Gallery.
Paste the text from the YouTube Embed link (as described above) into the Video Html Link box.
You can use the Sequence Number to change the order in which the videos for this event are displayed in the Video Gallery.
Click Save & Add Another to save this video and begin adding another one.