Many troops charge their scouts monthly or weekly dues.   These funds help the troop cover on-going expenses.
With TroopWebHost, dues can be charged to the scouts' accounts.  This transfers money from their individual account to the troop.
The best way to do this is by creating a Group Transaction, as shown below.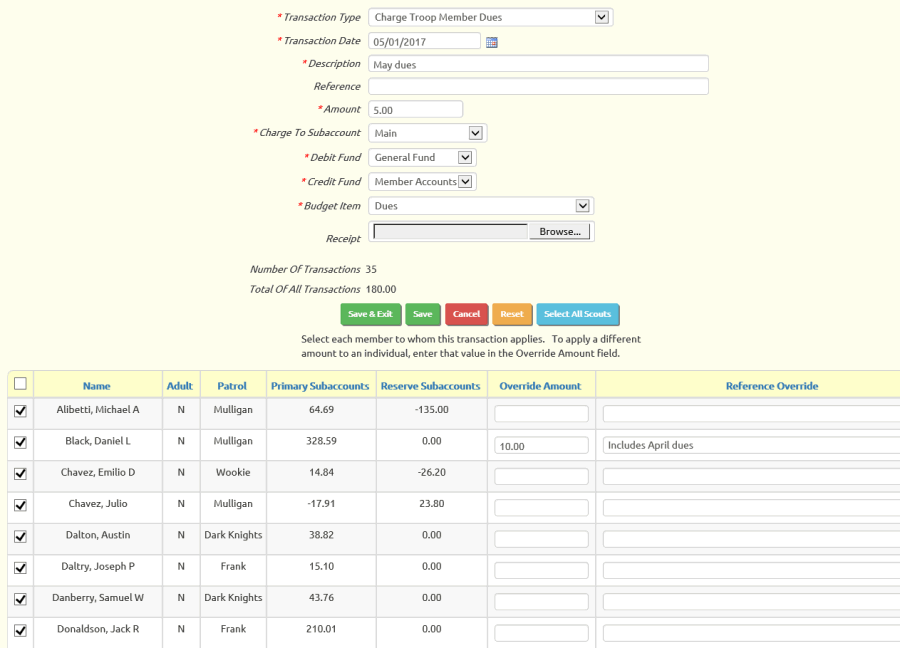 Go to Money → Group Transactions and click Add a New Item to begin.
Select "Charge Troop Member Dues" as your Transaction Type.
Enter the beginning of the month (or week) as your Transaction Date.
Enter something like "February Dues" as your Description.
Enter the amount of the dues being collected from an individual scout in the Amount field.
Click Select All Scouts to select all active scouts in the list below.
Then scroll to the bottom of the page to click the Save & Exit button when you are ready to create the transactions.