If you see a list of open survey questions on your Home page, you can click on any of the questions to go to the Surveys page.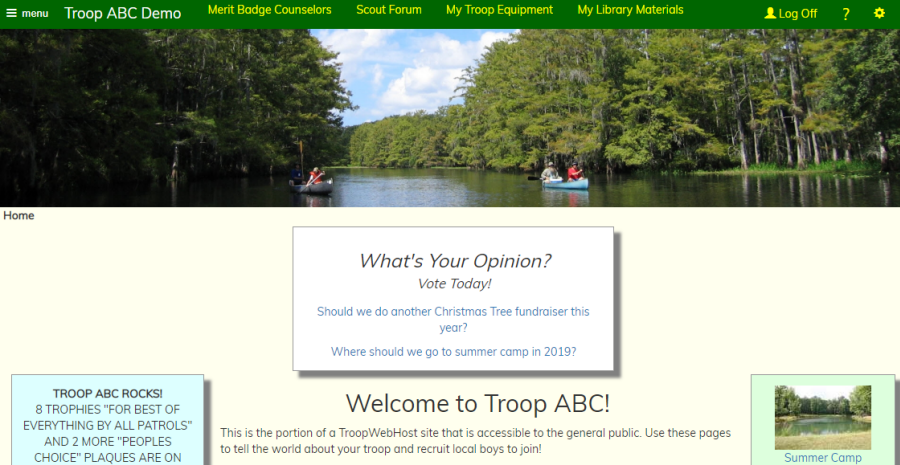 You can also go to My Stuff → Surveys to access this page.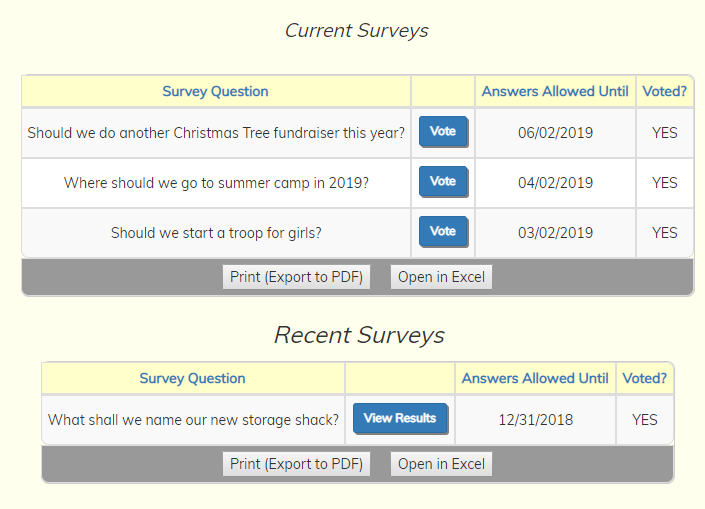 The first grid shows those questions that are currently open, meaning that you can still vote on them.  Click the Vote button to respond to that question.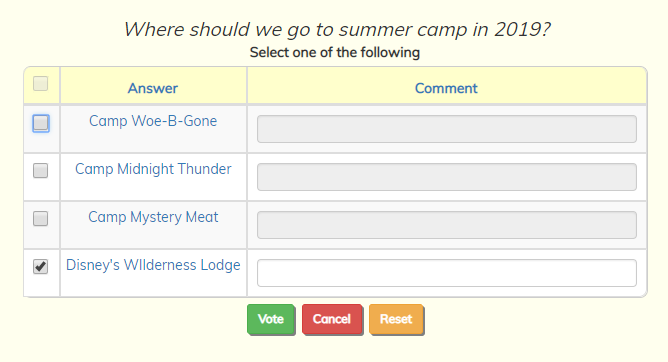 Put a checkmark next to the answer you favor.  Some surveys may allow you to vote for more than one.
You can enter a comment next to the answer that you've voted for.
Click Vote to save your vote.
The second grid on the opening page allows you to see the results of surveys that are no longer open for voting.  Click View Results to see the number of votes received by each answer.