You can view the roles assigned to an individual user from the User IDs and Passwords page, but sometimes it is helpful to see all of the users and the roles they've been assigned in one place.
There are two ways to access this information:
Display User Permissions
User Permissions Report
Go to Administration → View User Permissions to view all users and their assigned roles, as shown below.
Notice that you can sort this list by clicking on the column headings.
You can also print this list or open it in Excel using the buttons at the bottom of the grid.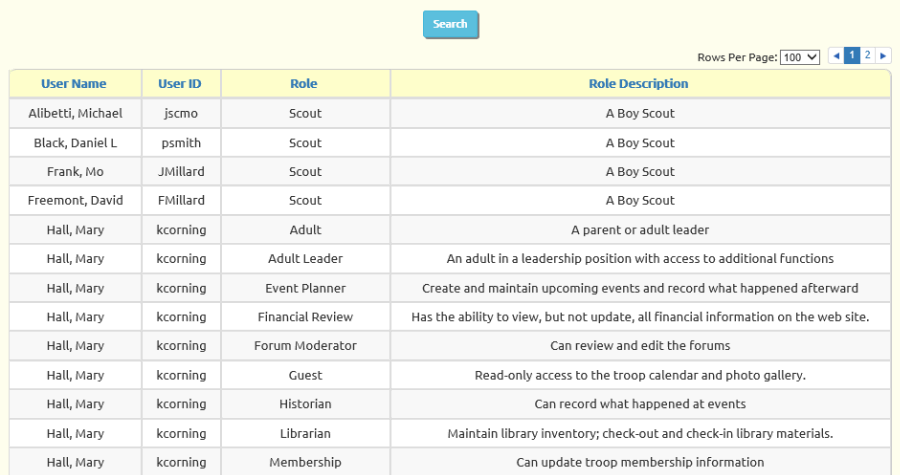 The User Permissions Report contains this same information, as shown below.
To produce this report, go to Administration → Security Reports → User Permissions Report.