The Progress To Next Rank report shows what requirements a scout has completed for his next rank, and what remains to be done.
You can create this report by clicking the Progress To Next Rank Report button on the Rank Summary page, as shown below.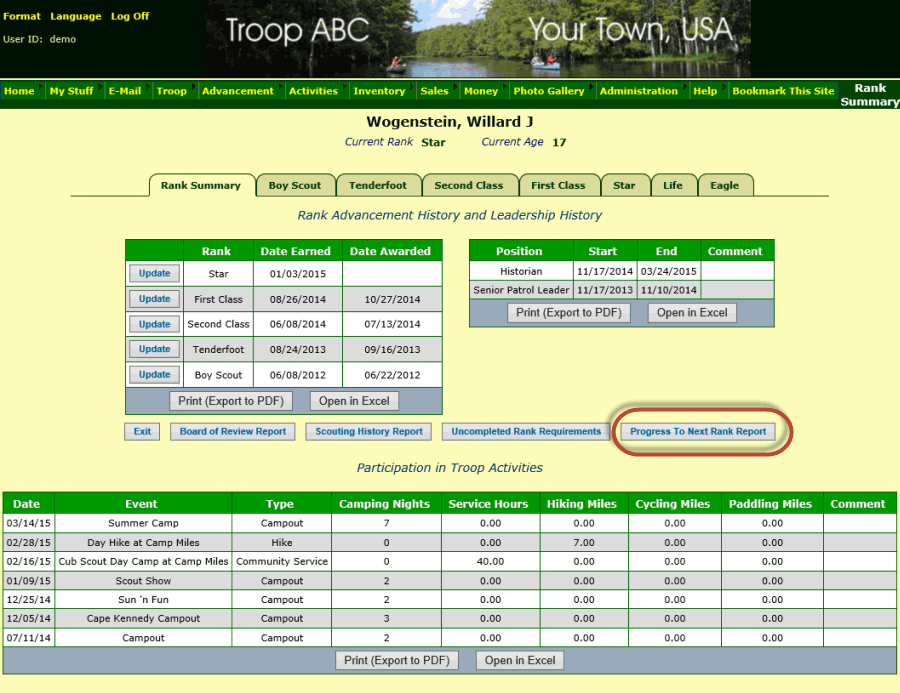 For all ranks, it will show the rank requirements completed and the rank requirements that remain.
For scouts working toward Star, Life, and Eagle, it will also show the merit badges completed, merit badges in progress, and show what Eagle required merit badges are still needed.