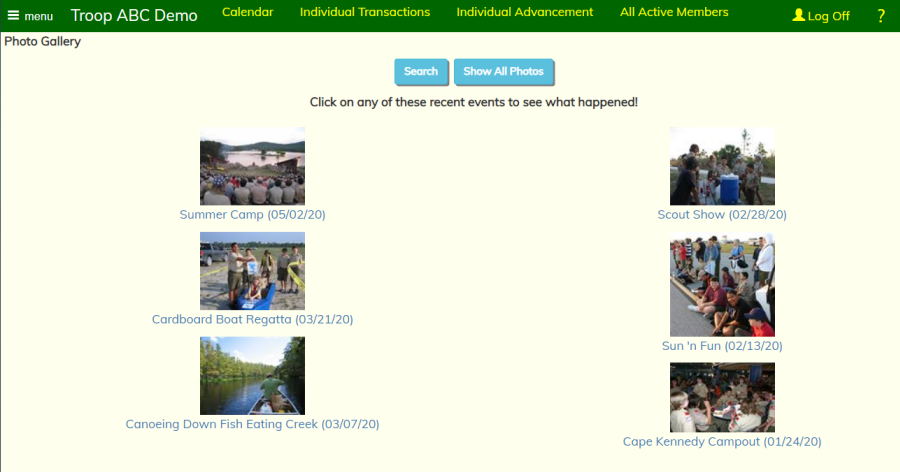 The Photo Gallery displays the first photo from every event for which you've uploaded photos.
Click on a photo to view all the photos from that event.
This will bring up the screen shown below.




This page will display all of the photos from the selected event.
After a few seconds, you'll see the next photo displayed, and then the one after that.
To pause the display, hover your cursor over the current photo, or click the Pause button.
To go directly to a different photo, click on the thumbnail photo at the bottom of the page.