The Community Service Reports show the total participation in community service and conservation service events of a selected date range.
Select this report by going to Calendar → Event Reports → Community Service Reports.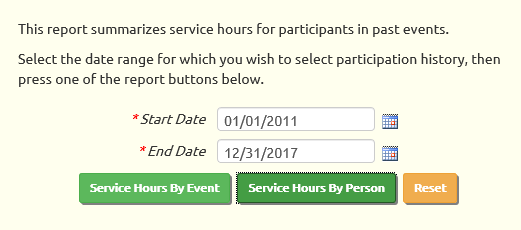 The report will show participation in all service events that occurred between the start and end dates you specify on this page.
There are two versions of this report. Service Hours By Event, as shown below, contains one section for each event, listing the scouts and adults who participated in that event.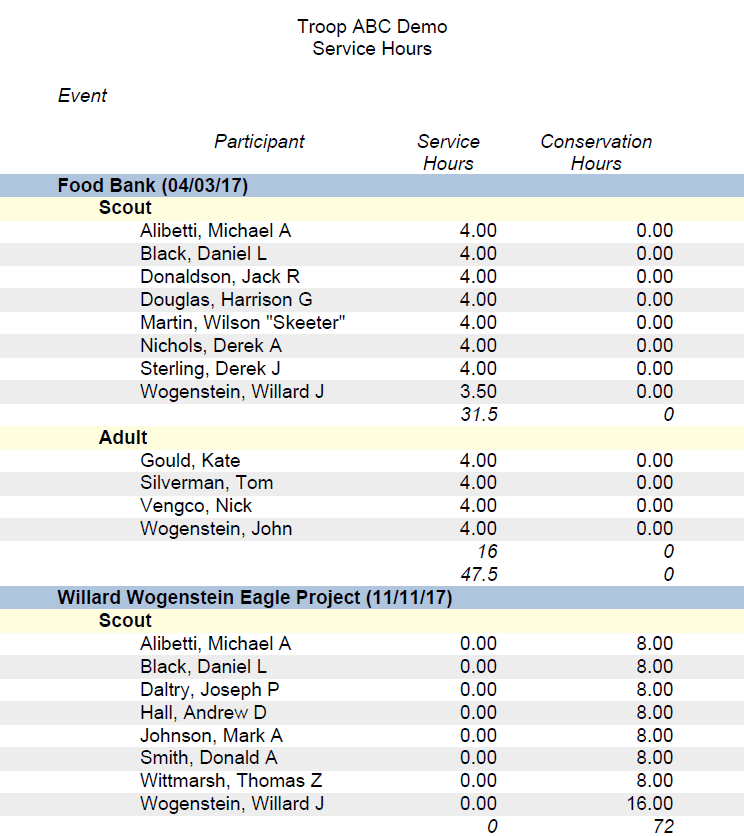 Service Hours By Person has a section for scouts followed by a section for adults. For each person it lists the service events in which they participated.