When you click on the Buy Now button, why doesn't PayPal display the name of your troop?
This is an indication that you haven't entered your PayPal account number correctly on your TroopWebHost PayPal Configuration page. Go back to that page and verify that your account ID is an exact copy of the account ID from the PayPal site.
When you complete a payment on PayPal, why does the status of your payment in TroopWebHost continue to be "Initiated"?
The most likely answer is that you did not copy our PayPal notification URL into your PayPal account correctly. Review these instructions and make sure your PayPal account has this exact value for the PayPal Notification URL: https://www.TroopWebHost.org/PaypalProcessStatus.aspx
Payments should post immediately after the PayPal payment has been completed.
If your Notification URL is set correctly and payments are still not being posted to TroopWebHost, you may need to resend the Instant Payment Notification for any transactions that did not post correctly.
Log on to your account, and click on the Profile icon in the upper right corner of the page, as shown below. This will expose the Business Profile menu. Click on Profile and settings.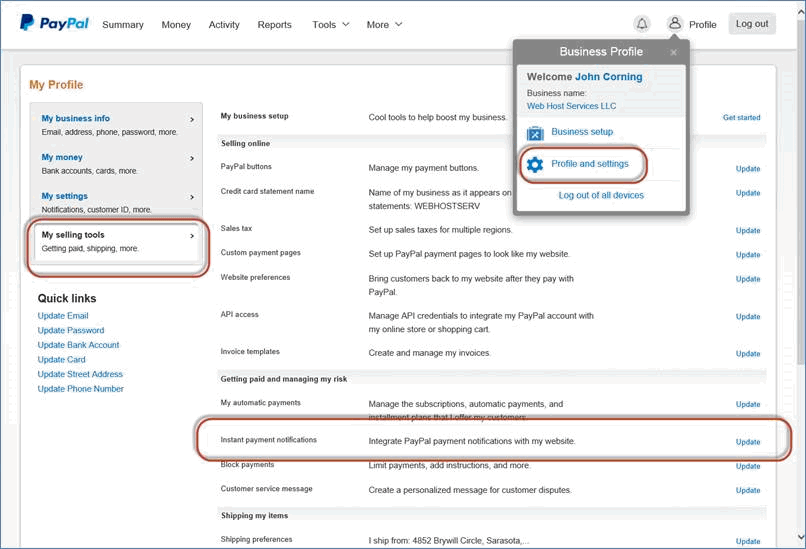 Then on the menu on the left side of the page, click on My Selling Tools. A page will then display which has a row labeled Instant Payment Notification. Click the Update link on that row to proceed.
On the next page you'll see a link to the "IPN History page", as circled below. Click on that link:

You should then see the page shown below. If necessary, use the Search tool to find your payment transaction. Then click on the checkbox by that transaction and click the "Resend Selected" button, as circled below.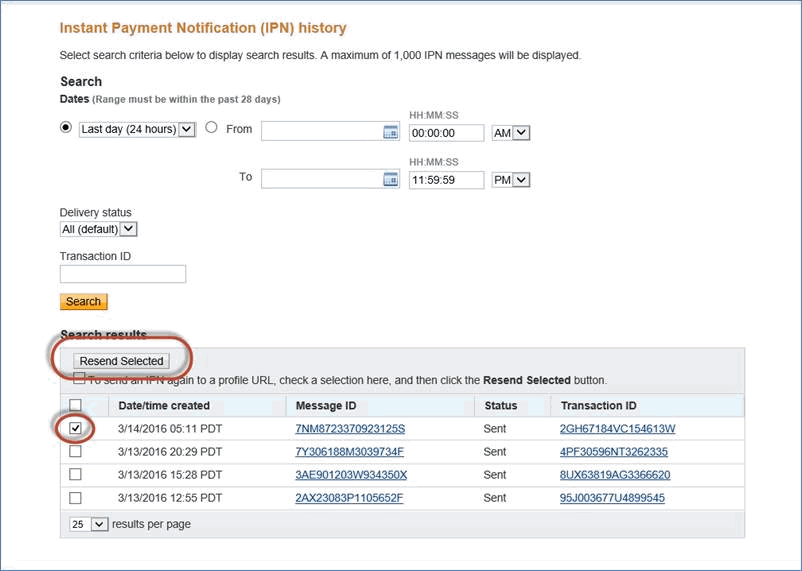 This will cause the Instant Payment Notification to be retransmitted to TroopWebHost.
If the payment still shows a status of "Initiated", please contact TroopWebHost Customer Support.&nbsp Be sure to include your troop number and city, along with specific details of the transaction which failed to post.