Form Categories are optional.  They provide a way of organizing your forms when they are displayed on the Forms & Documents page.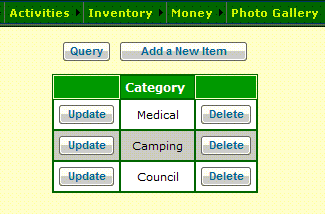 Your site administrator is the only person who is authorized to create form categories.
Select Maintain Form Categories from the Resources menu to maintain your categories.
Click Add a New Item to create a new category.

Simply enter the name of this Category and click Save & Add Another to add the next one.